Scrumptious Salads & Sides
Turn your hog roast into a sit-down meal with our scrumptious salads selection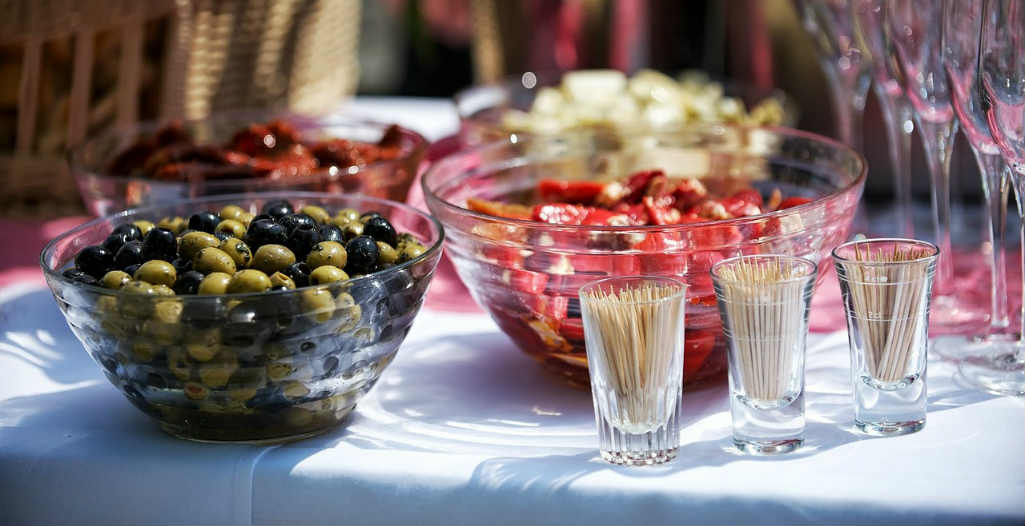 All salads are fresh and homemade
So much better than store bought, the perfect accompaniment to pork. We have some great combinations for your taste buds. Check out the scrumptious salad recipes that we can toss up for you.
Caesar Salad with Garlic Croutons and Parmesan Cheese
Couscous with Roasted Red Peppers and Goats' Cheese
New Potatoes with Vinaigrette, Shallots and Parsley
Penne Pasta, Pine Nut, Spinach and Pesto Salad
Rocket, Parmesan and Balsamic Salad
Feta, Olive, Pepper, Tomato Salad
Red Cabbage & Apple Coleslaw
Traditional Coleslaw
3 items £2.95 per head
5 items £4.45 per head
Please call today on 07955 190 052 or email us at hi@arrowvalleyhogroast.co.uk



National Food Hygiene Rating System
Arrow Valley Hog Roast has achieved the top rating of '5' which means that our hog roast business was found to have 'very good' hygiene standards.