Scrumptious Salads & Sides
Turn your hog roast into a sit-down meal with our scrumptious salads selection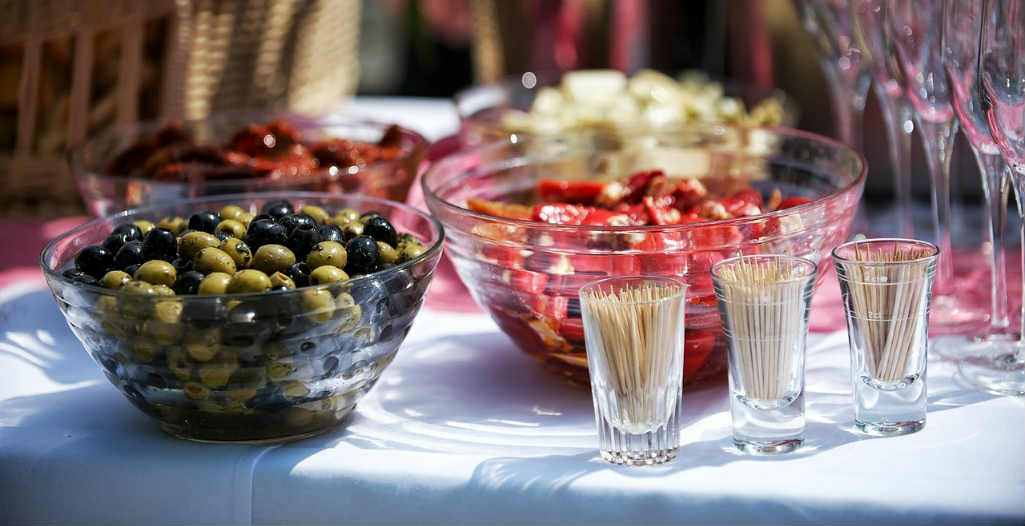 All salads are fresh and homemade
So much better than store bought, our scrumptious salads are freshly made and the perfect accompaniment to pork. We have some great combinations for your taste buds. Check out the salad choices below (which provide big nutritional benefits) that we can toss up for you. We can give your salads an added dollop of antioxidants by making our own healthy salad dressings – we do our very best to source locally grown ingredients to support our community and help the environment.
Call us on 07955 190 052 for a friendly chat.
Arrow Valley Hog Roast scrumptious salads and sides
Our list of salads and sides may occasionally change or get updated from time to time. . . but just so you know, this isn't a complete list of what we can offer. If there's a side or salad that you fancy – please just ask.
Gourmet salad item per head: £1.00
Caesar Salad with garlic croutons and Parmesan cheese
Couscous with roasted red peppers and goats' cheese
Greek Salad – Feta, olives, peppers and tomatoes
New Potatoes with garlic and parsley butter
Traditional salad item per head: £0.50
Rocket, Parmesan and Balsamic Salad
Red cabbage & apple coleslaw
Traditional Coleslaw
Mixed leaf salad
We're very flexible with our sides and salads. We find that some people are big fans of eating olives or having anchovies in their scrumptious salads, whilst others are just not. If there is something that you would particularly like or you know that your guests would really enjoy, please tell us. Call Arrow Valley Hog Roast today on 07955 190 052 or send an email to us [email protected]



National Food Hygiene Rating System
Arrow Valley Hog Roast has achieved the top rating of '5' on the Food Hygiene Rating Scheme, which means that our hog roast business was found to have 'very good' hygiene standards.
Call us on 07955 190 052 for a friendly chat.